Happy New Year!!
I hope 2020 is a great year for you.
Today I had a walk in the woods to visit the Cathedral Quarry in Little Langdale.

The weather wasn't very kind to me today as it was dull, damp and foggy, as can be seen from the photos below. However, I didn't let it put me off.
My route was, mostly, on well made paths which seemed to have a gate every two hundred yards.
I was hoping to visit the quarry and the caves but I couldn't find the caves!!
I was hoping to use a navigation app I have on my phone but when I got to the walk there was no phone signal nor Internet so the app was useless. Message to self, download the map beforehand.
I did mange to find the quarry using map I had downloaded earlier but although it showed the quarry it didn't show the caves.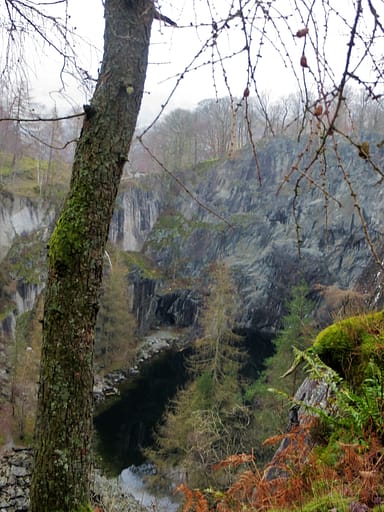 Although it is difficult to gage from the above photo the quarry walls were vertical and the drop must have been around 100 feet. Just looking down made me giddy.
As I continued my walk I was aware that the weather was beginning to look very threatening, so I decided to make my way back to where my car was parked. On the way I had to pass through a field of sheep. These little guys had their fleece dyed black, why?
I don't know. I've never seen this before but it certainly had the two women coming in the opposite direction to me in fits of laughter. I heard one woman say to the other 'that one is smiling at us.'
The sheep might or might not have been smiling but I was!!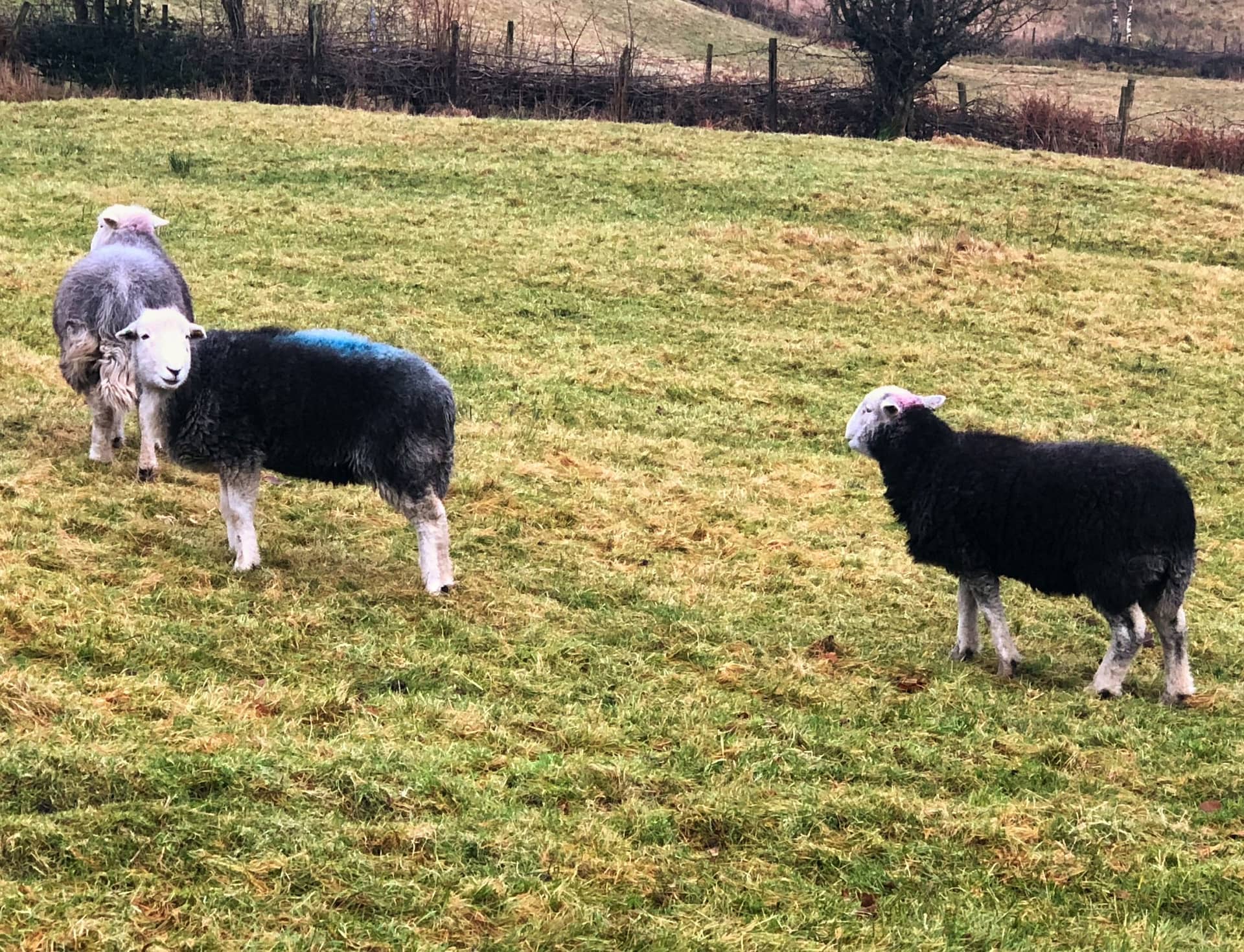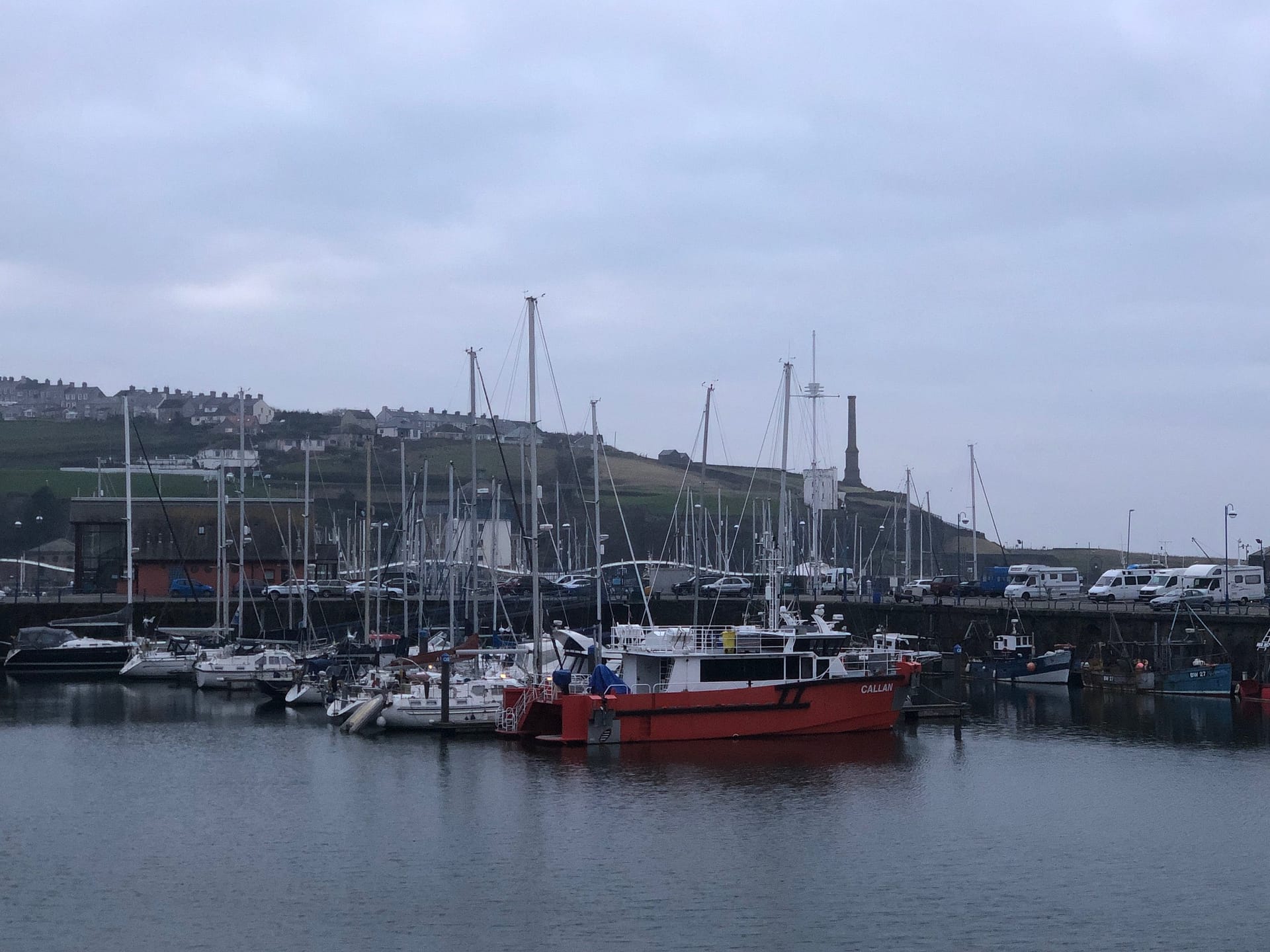 On the way back to the cottage I am staying in I stopped at the harbour for a little look and it was impressive but it wasn't the boats that impressed me it was the two guys below.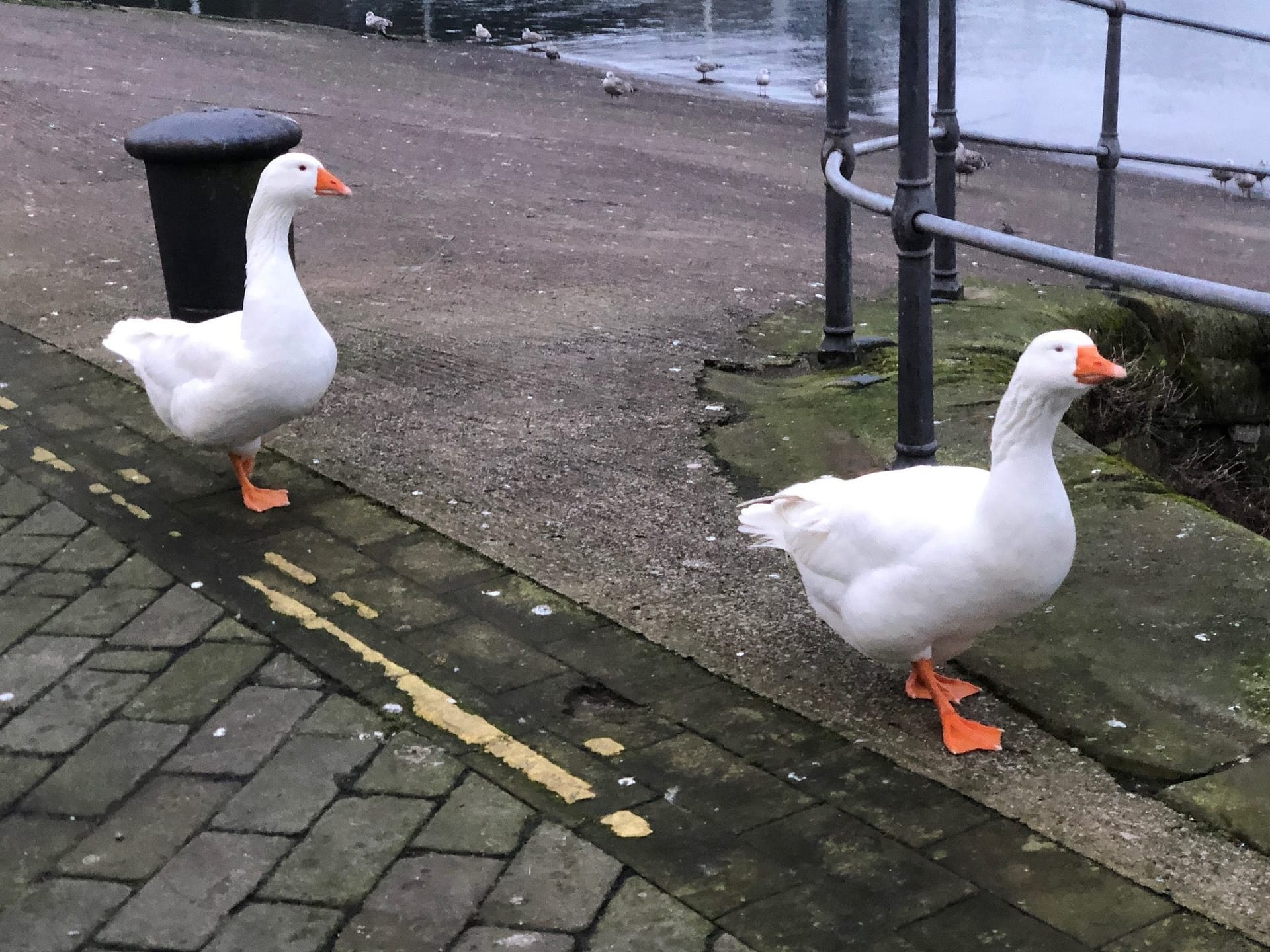 I have never seen wild geese in a town or at a harbour before but these guys seemed right at home here.