For my last full day I decided to visit the city of Carlisle. I have visited before and really enjoyed my time there so this visit gave me the chance to relive those memories.
Carlisle was originally part of Scotland and this is why there is no mention of it in the Doomsday Book. However, William Rufus, son of William the Conqueror, invade the region and Carlisle became part of England. William Rufus built a castle there that later held Mary Queen of Scots prisoner.
Over the centuries Carlisle changed nationality a few times until the Jacobite Rising of 1745 when the city was recaptured by the Duke (Butcher) of Cumberland.
The city's cathedral is small by cathedral standards but is well worth a visit. As it has very detailed stained-glass windows and a hoard of church treasure is stored in the basement vault.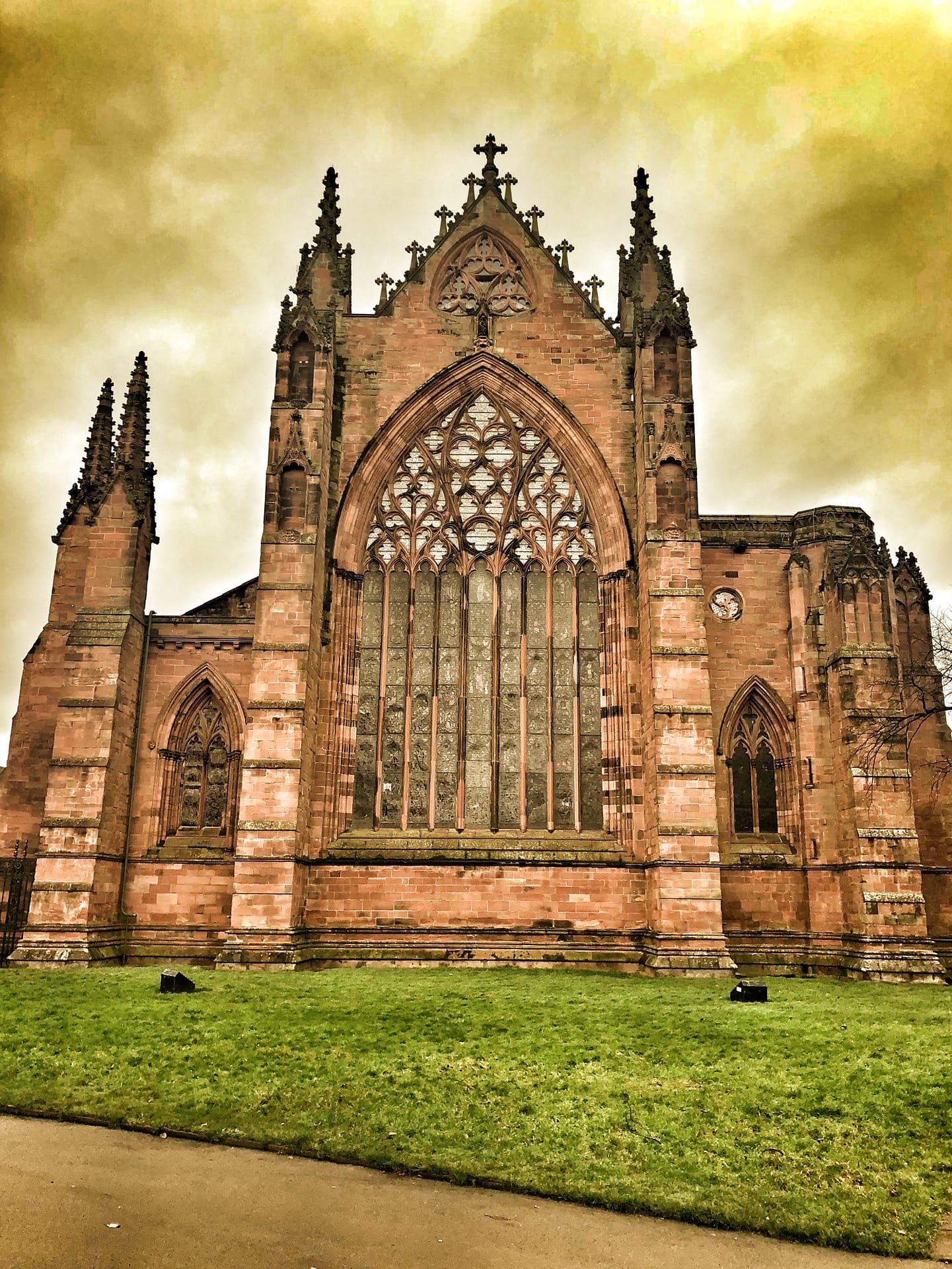 These days the city is like most modern cities with a mix of old and new buildings and some new building pretending to be old.
I'm not sure if the flag, below, is meant to be at half-mast or not but perhaps it is at half-mast because Christmas has passed and the tree will be taken down soon.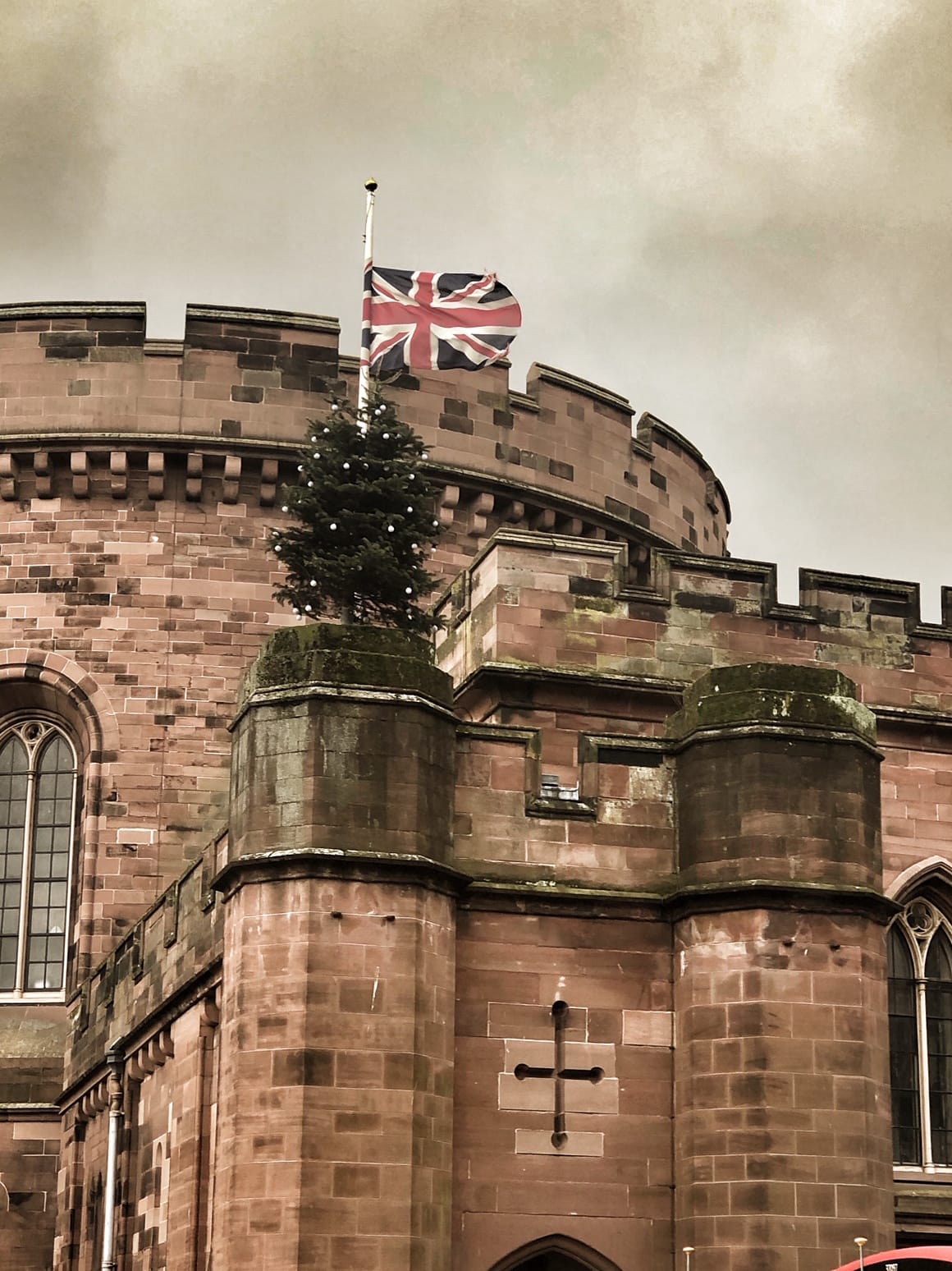 I would recommend, if you can, that you visit Carlisle and spend a few hours there taking in the history and the beauty of the city.