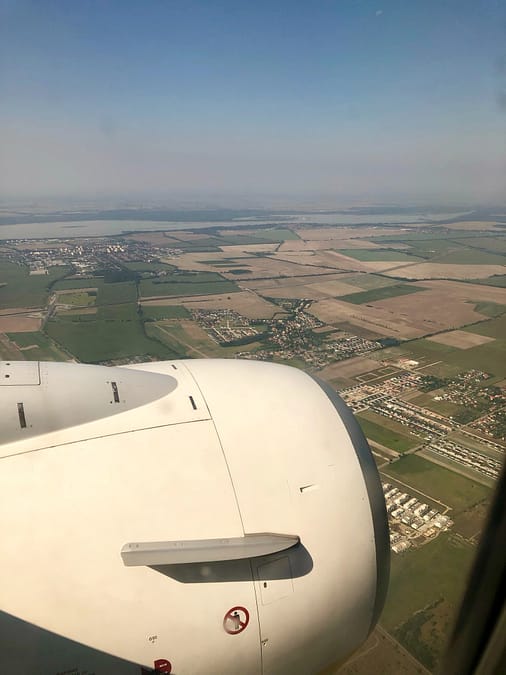 Hello Bratislava!
After weeks and weeks of lockdown it was finally time to pack a bag and get on a plane however unlike previous flights this was a new experience, flying under the "new normal".
This flight started the same as previous flights, a trip to the park and ride and bus number 747 to Edinburgh Airport, but unlike previous trips travelling on the bus meant you had to wear a mask and you had to distance yourself from the other passengers. Fortunately at 4 am there wasn't too many other passengers. I did however recognise one of the passengers on the bus. It is not unusual for me to meet someone I recognise when travelling, it happens often but this time was different I hadn't seen this person for over 40 years but I still recognised him, a little older, but he had not really changed since my schools days. It was none other than my old chemistry teacher, Genaro Guidice, a bit older and a bit greyer but still very recognisable.

Getting off the bus at the airport I could tell things were different, hand sanitiser stations lined the route to the terminal building and passengers entering had to follow the blue while those leaving followed the red markers. Everyone wearing a face mask.


The flight, itself, was uneventful but all passengers and crew had to wear a face mask. They've even changed the inflight safety instructions to include how to wear a mask properly.
On arriving in Bratislava airport one of the first thing you notice is how modern and hot it is.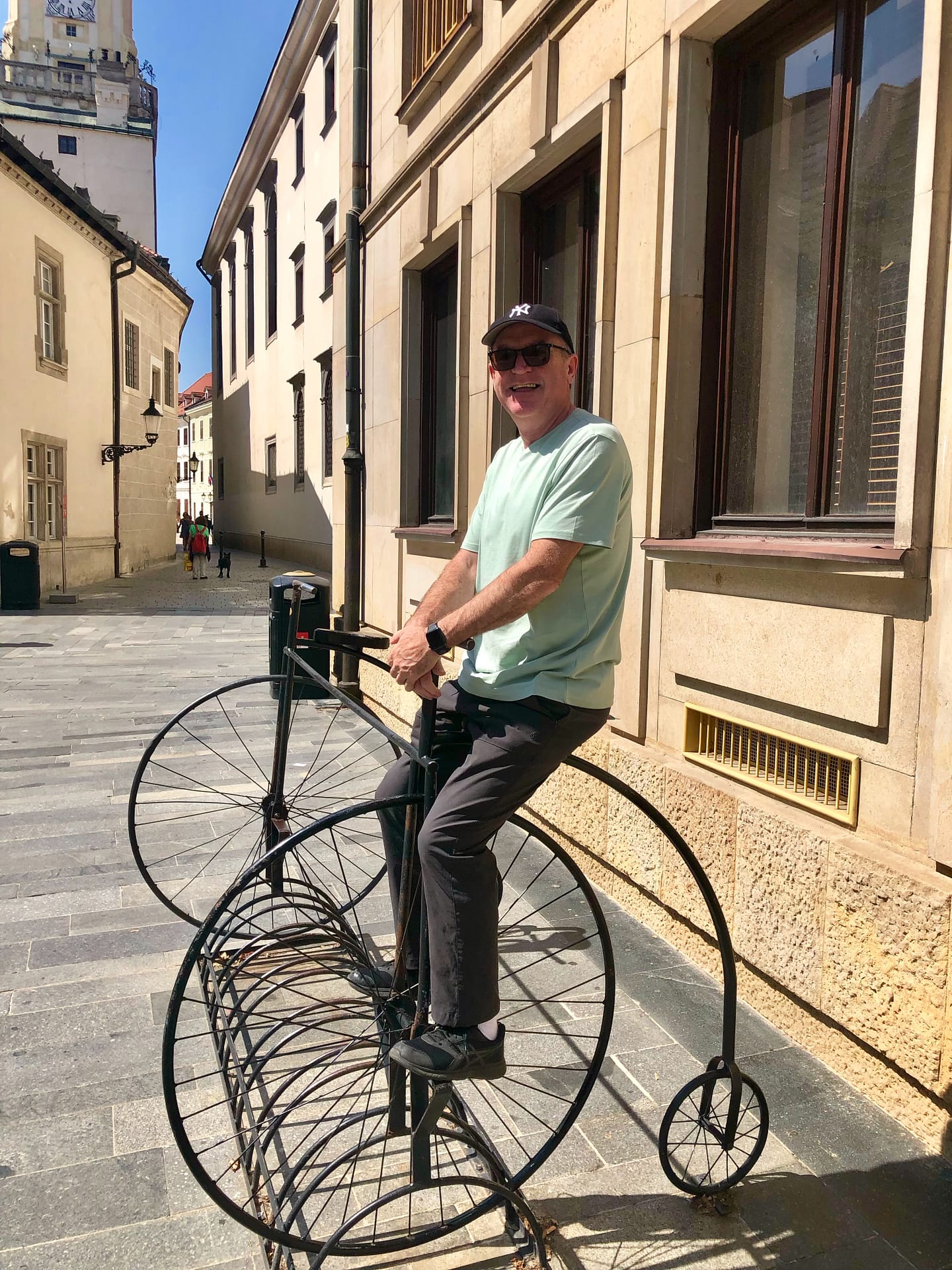 First impressions of the city are good, friendly natives who speak excellent English. Lots of interesting places to visit and, of course, a few bars and pubs to be checked out.