Bratislava is situated in southwestern Slovakia and its location on the border of Austria and Hungary makes it the only national capital that borders two countries. It is only 11 miles from the border with Hungary and 37 miles from the Austrian capital Vienna so I decided it was too good an opportunity not to visit these countries too.

Gyor is not on many people's list of cities to visit, many people will probably never heard of it but it is the sixth largest city in Hungary and surprisingly a nice place for a day visit.
Gyor is only an hour away by bus and well worth a visit. I last visited Hungary in the mid eighties when it was a Communist country. Stepping off the bus in 2020 I felt like I had gone back in time to Soviet times. The bus station and the the area immediately surrounding are very drab and in need of modernisation. However just a short walk from the station is the city centre which is lovely. It resembles many central European cities with an old town although the old town of Gyor centre is smaller than others I have visited but it is home to some lovely buildings and squares.
Gyor's main claim to fame is that Ányos Jedlik, who as well as being a Benedictine monk and inventor, lived there. It is claimed that he not only invented the first electric motor he also invented soda water and the soda syphon. The city fathers decided they needed to honour this great inventor so they built a fountain in his honour. You might think this is nothing new as there are many spectacular fountains around the world in honour of famous people but none like the Jedlik Ányos Fountain!
Gyor has many other attractions such as Széchenyi Square. This vast square has cafes and restaurants, as you'd expect, but also hosts the lovely Benedictine church and the huge Trinity Column.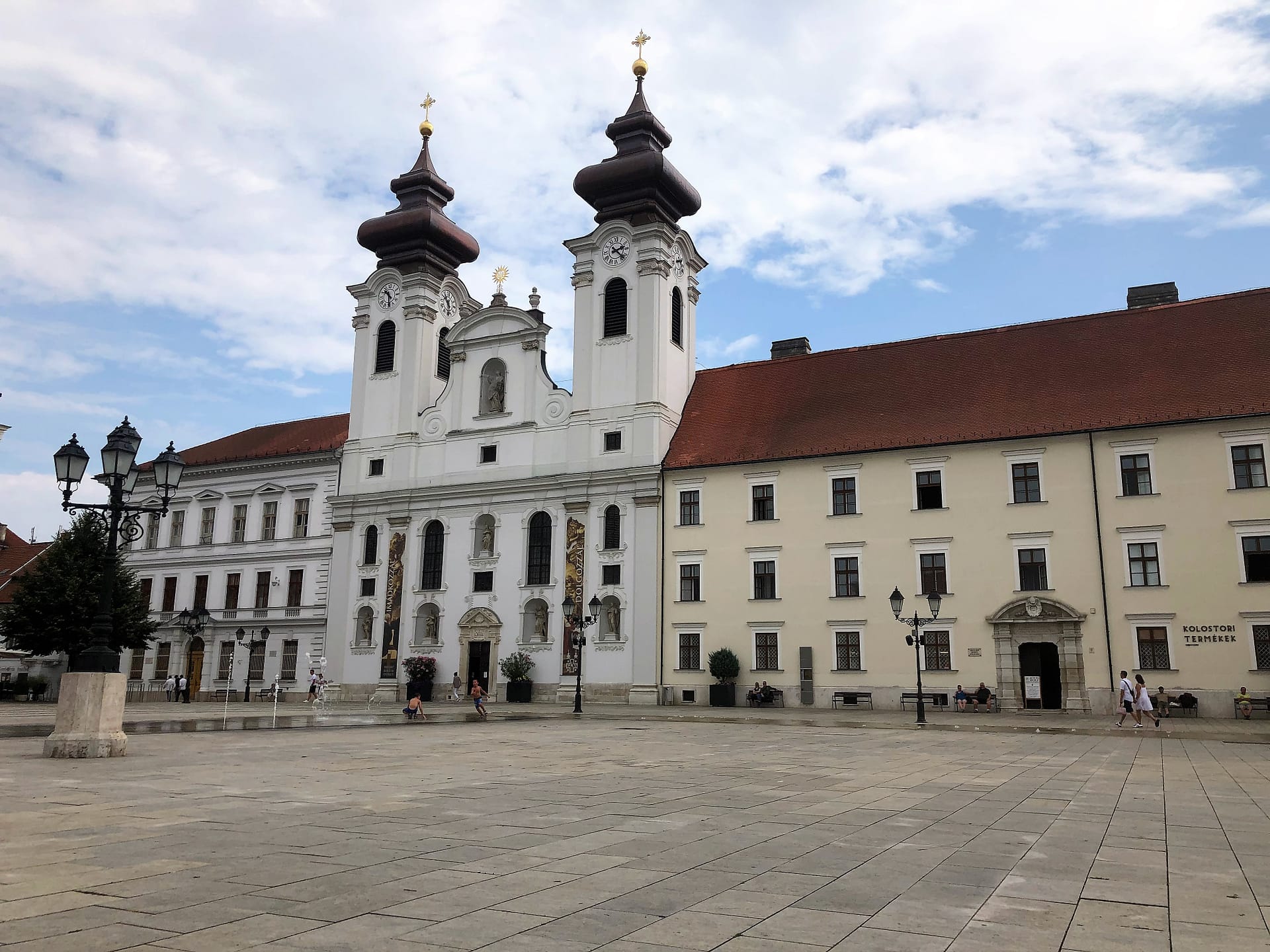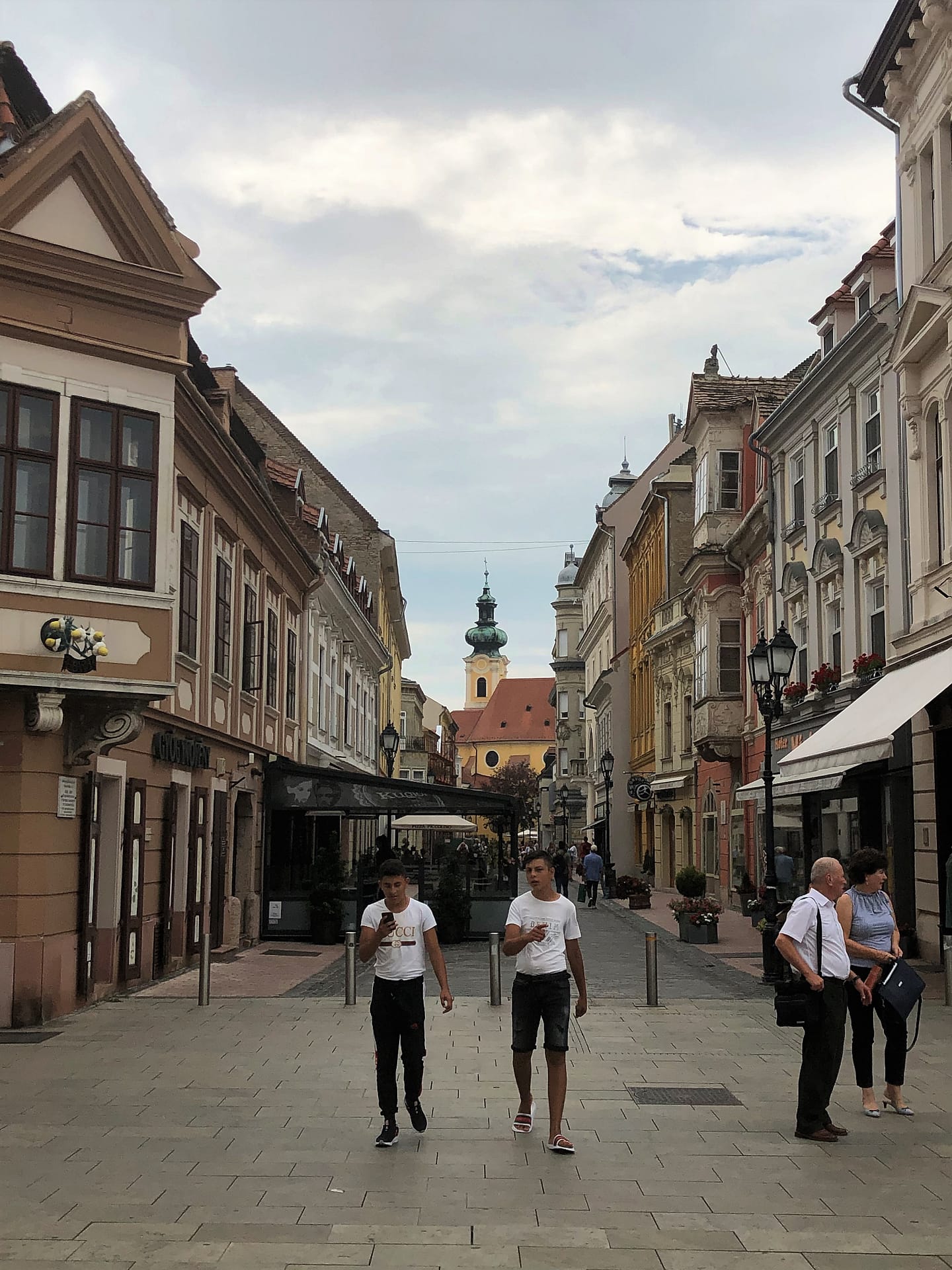 For a former Communist country I was taken aback at the number of religious buildings and statues in Gyor old town. My perception of Soviet Union/Warsaw Pact period was that religious buildings were destroyed but this seems to be another myth that was prepertated during the Cold War.
---
Vienna is only an hour away by train from Bratislava and as I had last visited it during the eighties I had to go back for another look. It was a gorgeous sunny day when I visited and this made a special place even more special.
Stepping off the train the first thing I noticed was the huge new railway station. When I last visited the station was an old dark building stained by years of soot and smoke from the trains using the station but the new one is futuristic with glass roofs and walls.

St Stephen's Cathedral or as the locals call it Stephansdom is well worth visiting. The church is the Mother Church for the Austrian Catholic faith and is also the seat of the Cardinal. The cathedral's roof is covered in glazed tiles which gives it its unique pattern.
Austria is famous for classical music and composers and Vienna was the home to, probably, the best in the world. Composers such as Mozart, Beethoven, Haydn, Shubert, Brahms and of course Johann Strauss, pictured below, have all lived and worked in the city.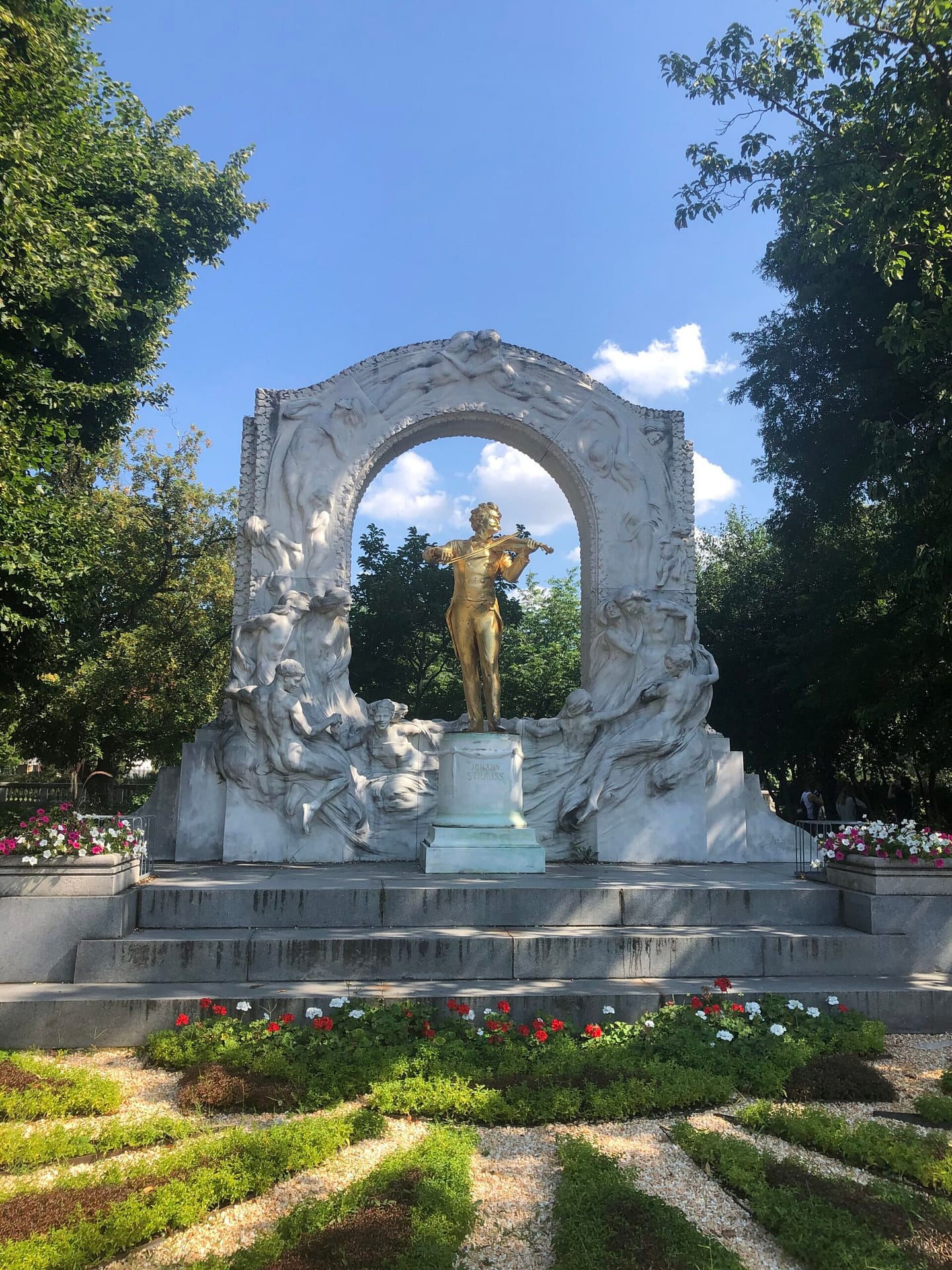 The famous Vienna Opera is also home to the Vienna State Ballet and hosts an annual State Opera Ball which has been a Viennese tradition for over 200 years.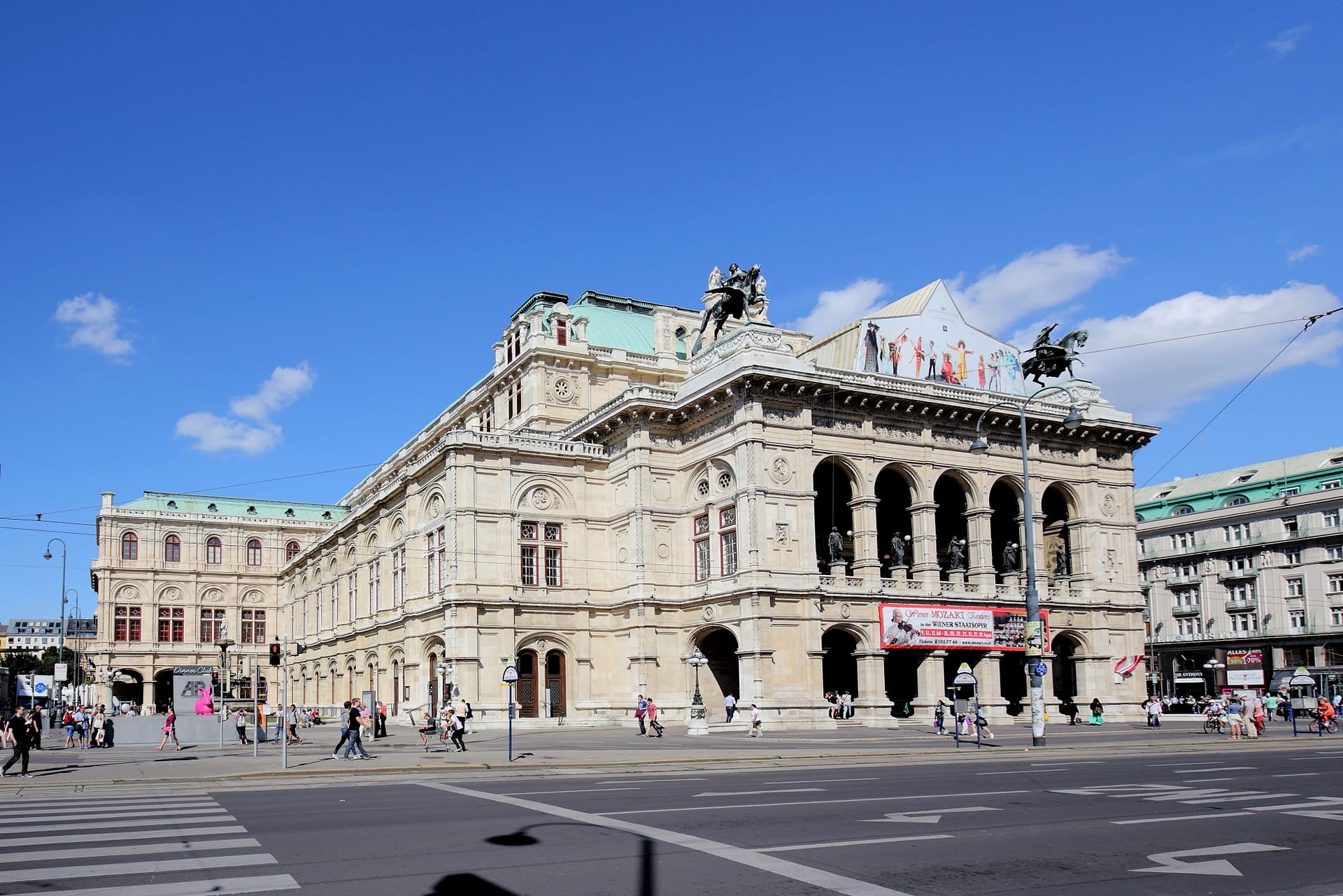 Vienna has many lovely buildings some with ornate decorations and some with more weird. The TU Wien Library building, below, has a huge 18m owl on one corner of the building which visitors to Karlsplatz can't fail notice.
A great way to see the city is to go on the hop on hop off bus tour. This consists of 2 separate tours that lets you see the full magnificence of the city. You can hop off at the museum quarter and make your way to Heldenplatz and spend time admiring the Hofburg Palace which is a lot more than a palace. The building is made up of various wings and was the Imperial Palace of the Habsburgs, rulers of Austria for hundreds of years, and is now home to the President of Austria.
The famous Spanish Riding School with it's world famous Lipizzan Horses is also close by as is a small park which on the day that I visited had a section closed off as filming for a new Netflix film was being shot there.
One day in Vienna isn't enough to experience all that the city has to offer but it will whet your appetite to visit it again at some point in the future and hopefully it won't be decades again before I next visit it.